Gay, bisexual, lesbian, queer…. whatever your label of choice is, chances are, if you're a girl in love with a girl this Valentine's Day, you're going to want to pick out the perfect gift for her. We've made your life a little easier with this gift guide for "girls who love girls" – whether she's a bookworm, TV/movie geek or foodie, you'll find the perfect gift for your lady-love right here (and let's be honest, you probably want most of this stuff for yourself too, right?!).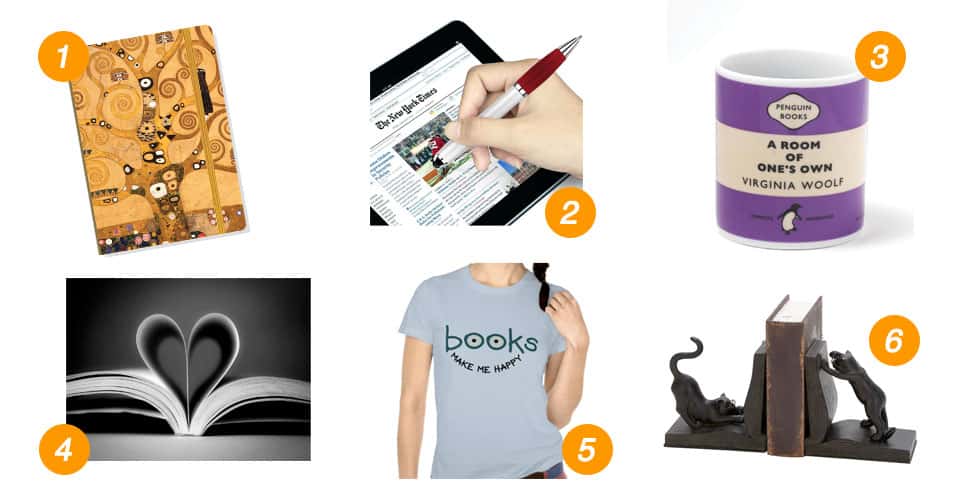 For girls who love….. books
So you're dating a bookworm? If she's a doodler or hardcore journaler (that's a word, right?) then you can give her something extra-nice to write in with the (1) Tree of Life Journal, and (2) a set of F-color™pens that double as neat styluses for her smartphone or tablet. Great for fingerprint-haters! Perhaps she'd love some tea in bed in this (3) retro Penguin book mug (Virginia Woolf's Room of Ones Own is my favorite). ​This beautiful (4) heart-shaped book card will be enough to make her swoon (plus, it's nice to see a Valentine's Day card without tacky red glitter)​. If books and wordplay make her happy, then this (5) "Books make me happy" slogan tee will work nicely. Tired of always tripping over piles of untidy books? Help her get organized with these (6) adorable cat bookends.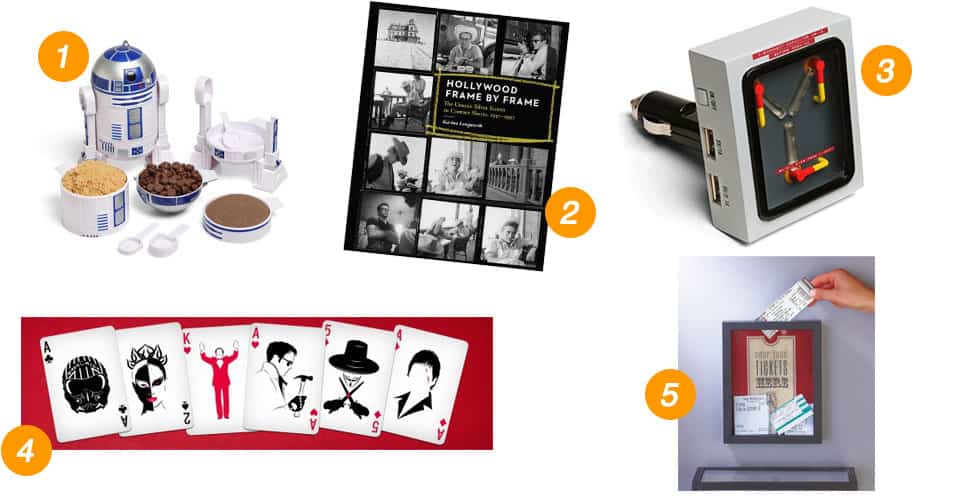 For girls who love….. movies
Star Wars ladies who also love to cook will go crazy for this (1) R2D2 measuring cup set. Maybe they'll bake you a cake to say thanks! For a touch of nostalgia, (2) Hollywood Frame by Frame is a stunning book filled with gorgeous black and white behind-the-scenes set photography from 1951-1997. Everybody wants a real flux capacitor (of Back to the Future fame) – the real thing might be a bit hard to come by, but we're happy to make do with the (3) Flux Capacitor USB Car Charger instead (I mean, it lights up and everything). Whether she actually plays with them or puts them in a frame, these (4) cult movie playing cards are a work of art. Keep your used movie ticket stubs for those cute collages by hanging up this (5) ticket memento storage frame in your hallway.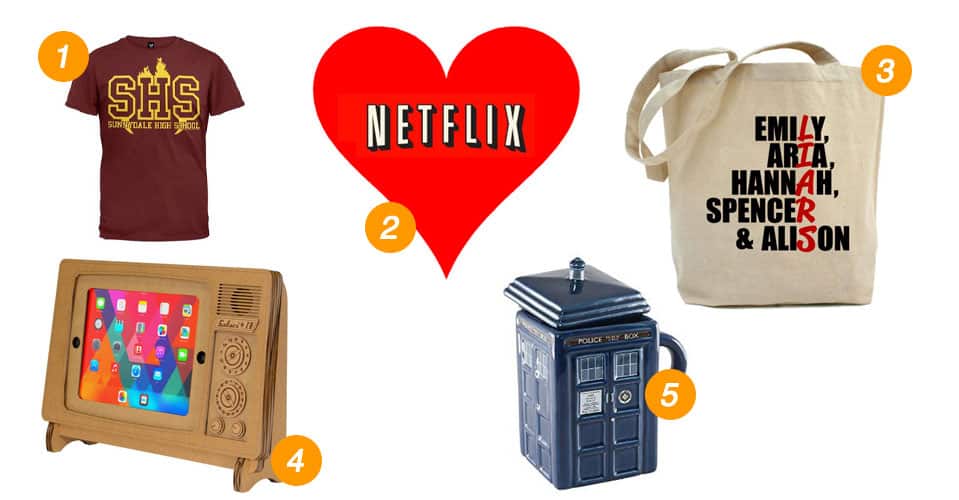 For girls who love….. TV
Not to be confused with movie buffs, us TV fans (and supreme shippers) take the small screen seriously. Grab her a (1) Sunnydale High School tee for starters. If she does not know what 'Sunnydale' is, perhaps you should rethink this relationship. Or get her a (2) Netflix subscription asap! If she's all caught up with PLL, then this (3) Pretty Little Liars tote bag will do the trick. Does she watch a lot of TV on her iPad, but crave the aesthetics of an old-school TV set? Then nothing gets better than this (4) retro cardboard TV iPad stand. Looks amazing on the coffee table. And finally, whether she loves Doctor Who or Camilla (or both), this (5) official Tardis coffee mug will put an epic grin on her face.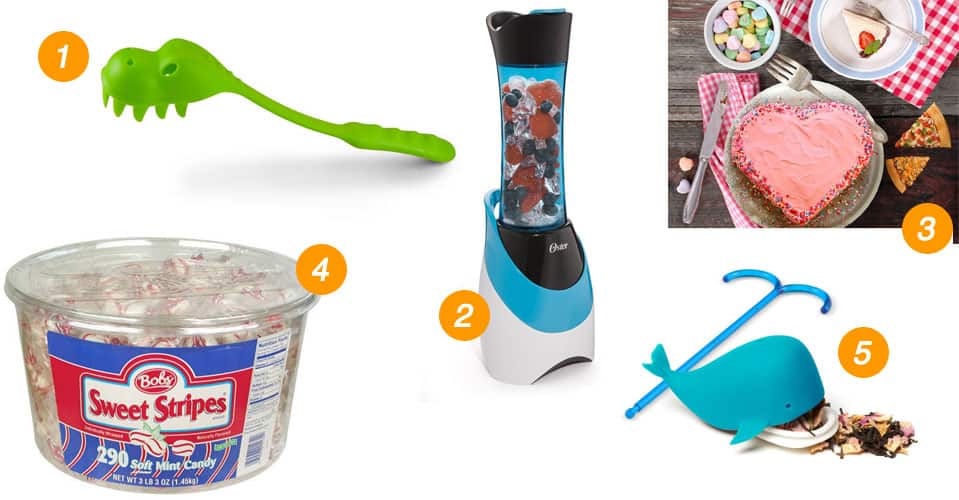 For girls who love….. food!
Yum! We all have to eat, but some of us are especially gifted in the kitchen. If your special lady's a cooking whiz, she'll thank you for some of these awesome gadgets. Jazz up pasta serving time with a (1) Pastasaurus serving spoon (see what they did there?). Help her keep healthy on the go with this (2) travel sport blender with removable bottle. If you want to get busy in the kitchen yourself, you can bake her an adorable heart-shaped cake using this (3) silicone heart-shaped cake pan. Sweets for your sweet: she doesn't have to be a Peppermint Patty to appreciate a (4) bumper box of traditional soft peppermint balls. Tea for two anyone? Infuse some loose leaf in style with a (5) cute little whale tea infuser.