2020 has been a year to remember (maybe not for the right reasons…). If you're looking to adorn your tree with something unique this year, why not pick up a new coronavirus-themed Christmas ornament?
If you like to hang a little humor on your tree in 2020, you'll love these 7 coronavirus Christmas ornaments. They range from the heartfelt to the bizarre and are sure to help you break into a smile as the year comes to a close.
Who doesn't love a good Christmas coronavirus pun…. The Oh, Quaran-tree ornament, available from Amazon Handmade, is a simple 3″ glossy ceramic disc that perfectly captures the most memorable moment of 2020: virus Christmas lights, hand sanitizer and a marvelous garland of toilet paper.
You'll cherish it for years to come.
With a distinctive virus shape that will catch your attention from across the room, this 2020 "Remember Coronavirus" Christmas ornament is made from laser cut wood and hangs from natural twine, for a rustic look.
There's also the recurring toilet paper motif, so you never forget the hardship.
It's strangely normal to see Santa in a surgical mask on your tree this year, and why settle for a single coronavirus Christmas ornament when you can have 4? Handcrafted from wood and made in the USA, this set of ornaments includes Santa in a mask, a tree of toilet paper, 2020 star rating ("Would not recommend") and a 2020 mask and toilet paper emblem.
Not a bad way to lighten the mood around the Christmas tree this year, and a bargain for 4 handmade ornaments.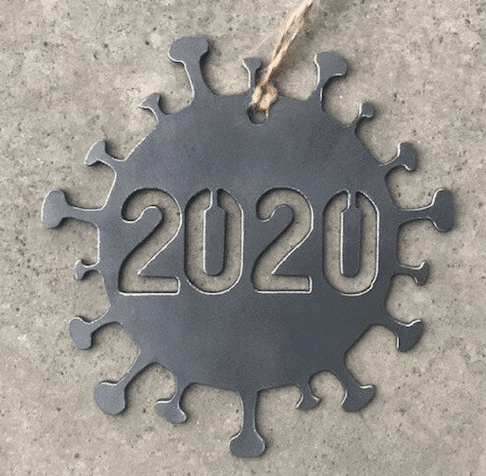 Made from 14-gauge steel, this 2020 Covid metal ornament, available from Etsy, is 4.5″ high and provides plenty of opportunity for reflection around the tree this year (both internal, and by reflecting your tree lights!).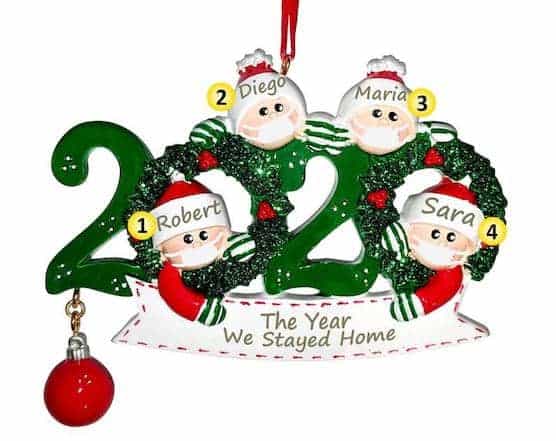 A heartfelt reminder of quarantine family-time, this personalized covid-19 ornament, from Etsy, will become something to talk about when you unveil the keepsake from the Christmas box each year. For now, it's a testament to getting through the difficult times together as a family.
You can also get a similar ornament from Amazon, but it only has a customizable toilet paper message. Now all you need to decide is what to print on it…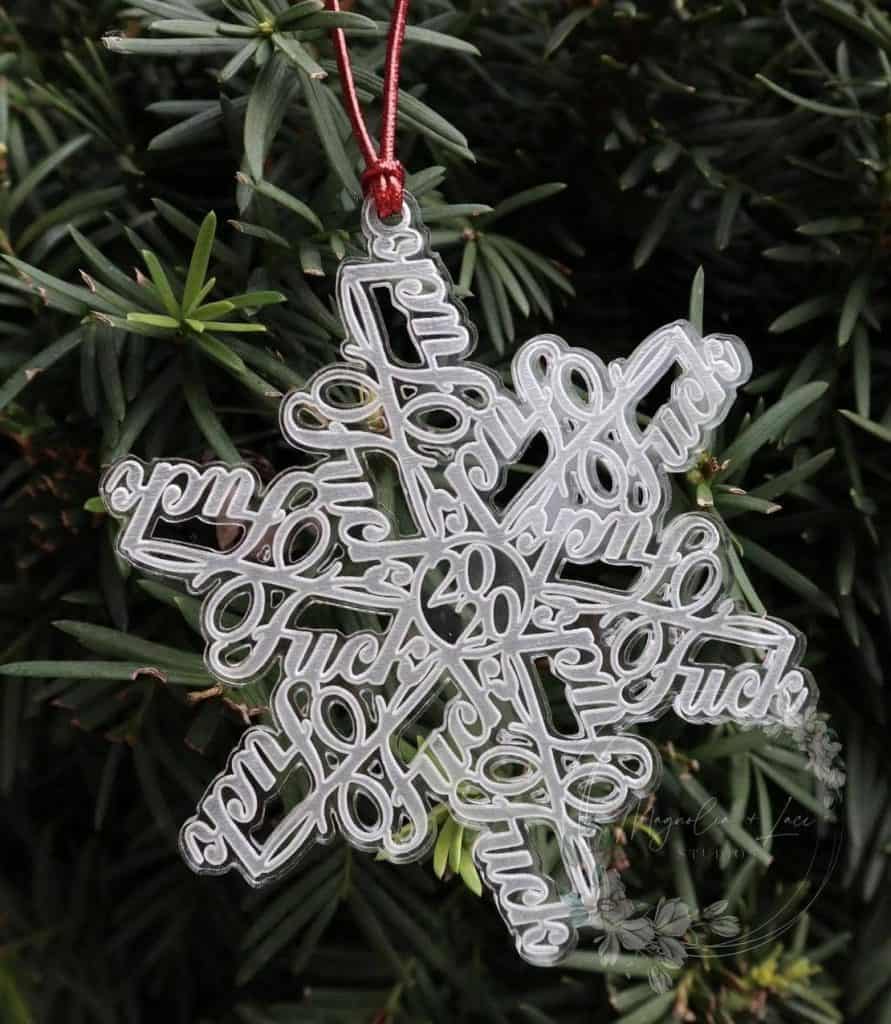 At first glance, this snowflake tree ornament looks like an intricate ice sculpture. On further examination, it's a true testament to how most of us feel about 2020: f**k it! If you don't want the kids picking up any new vocabulary, this one's best reserved for festive adults.
7. Superhero Nurse Christmas Tree Ornament
Not only is this superhero nurse tree ornament a fine tribute to our essential workers this Christmas, its also customizable and can be personalized with your own message. Whether you want to pay your respects to a family member, friend or colleague, or gift tit to a special someone, you're getting good value from this high-quality resin tree ornament.
And the best bit is, they are available in a range of styles, including African American men and women.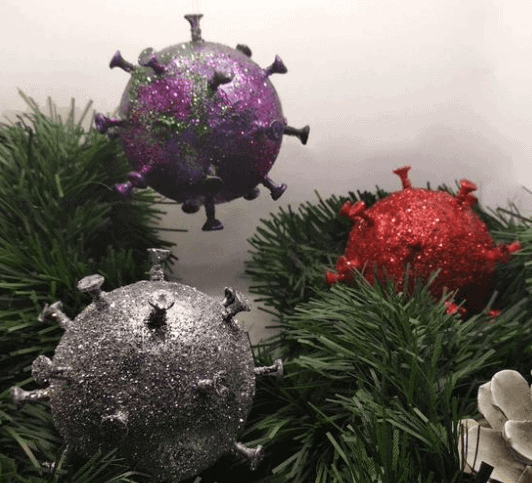 If you're on a tight budget this year, or want a way to keep the kids busy, why not make your own DIY coronavirus-inspired Christmas ornaments!
Here's a quick and cheap way to make some eye-catching Covid-19 tree ornaments.
You will need:
Insert the screws evenly into the foam balls, so they stick out just enough so it takes a 'virus-shape'. Cover the lot in paint (and gue on some eco glitter if you like). Thanks to the screws, these Covid decorations will stay up the tree on their own, but you can also tie some string or thread to hang them if you prefer. If you don't want to buy the styrofoam balls, you can try repurposing some old decorations.